Balloons Over Morgantown is a hot air balloon event where 12-18 balloons come to Morgantown for flights over our beautiful hills. We are excited to have 17 balloons joining us to fly in the West Virginia fall foilage. The event consists of NightGlow and 5 launches over the course of the weekend, weather permitting. All of our launches are from the Morgantown Airport and NightGlow is held at the Morgantown Mall. For more information on the events and times, be sure to check the Event Schedule! Also Like us on Facebook or follow us on twitter for faster updates during the weekend. We look forward to seeing you there!
The History of the Event
For years, the Mountaineer Balloon Festival was a staple of Morgantown in the Fall. Every year, more than 40 balloons would travel to West Virginia to participate in a series of "hare and hound" races. The festival offered not only balloon launches, but also a carnival, food vendors, music and entertainment, a craft tent, local organizations, a kid's day, presenters from local attractions plus lots more. It became an event for the whole family that many of us remember growing up with.

In recent years, our original festival grounds were built up and no longer offer a safe launch point for our balloons. However, the balloons were greatly missed and so we created an adapted version of the festival called "Balloons Over Morgantown". This weekend event invites 12-16 balloons to return to Morgantown for 5 launches. This is our third year using this format and we are excited to have 14 balloons joing us to fly in the West Virginia fall foilage.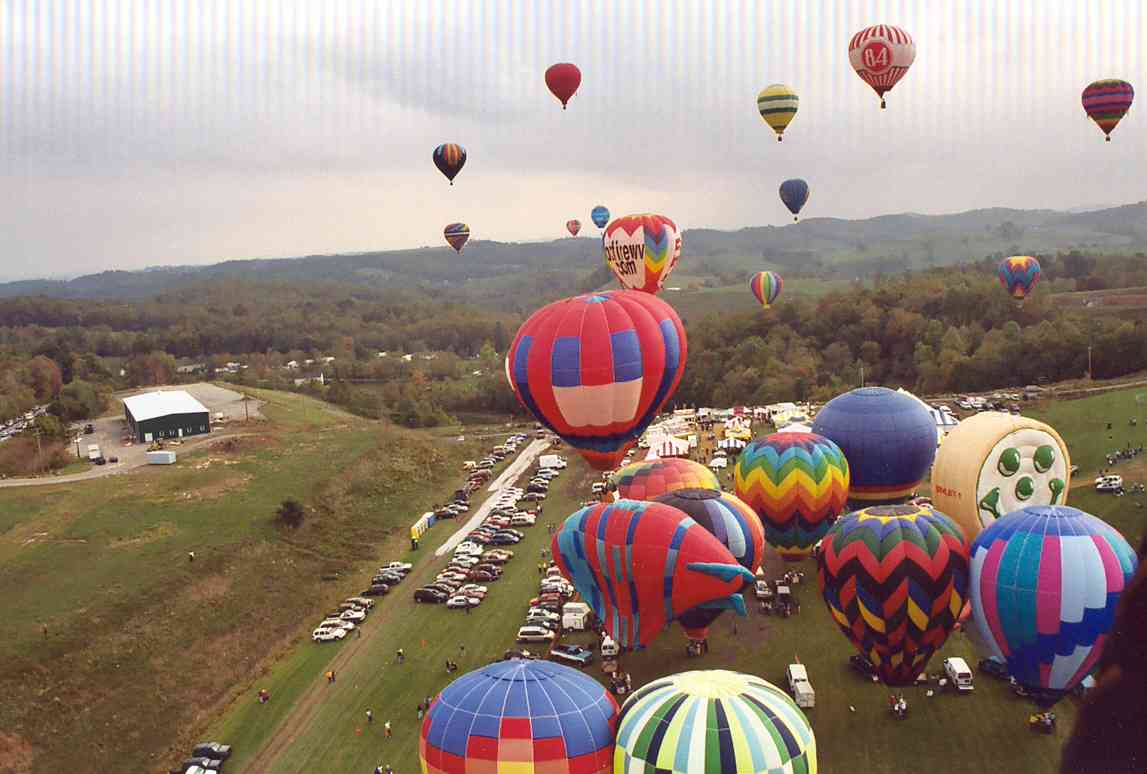 2007 University Toyota Mountaineer Balloon Festival at Mylan Park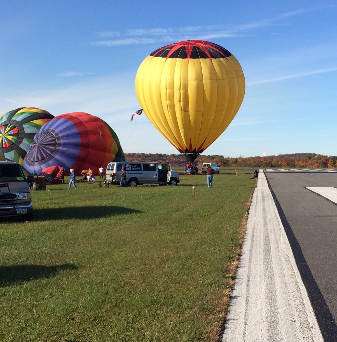 2015 University Toyota's Balloons Over Morgantown